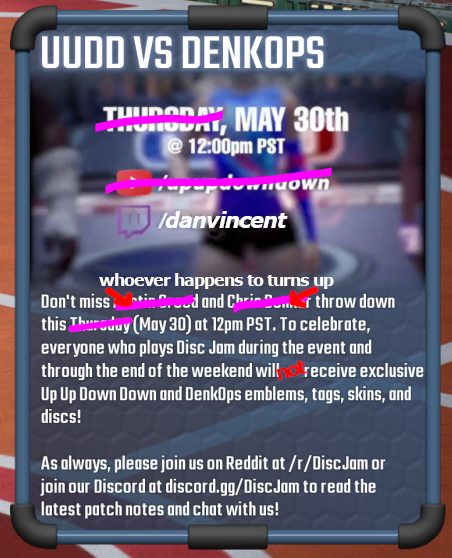 Date
May 30 2022
Expired!
Disc Jam: Timely Parody
A "King of the Court" style, winner stays on, casual event for the community to play in.  Scheduled for the anniversary of the UUDD VS DENKOPS splash screen, which hilariously has been removed just before this event parodying it.
Turn up for the start of the stream for info on how to take part.